Kitchen Cabinets New Bern
Top Rated Local® Kitchen & Bathroom Cabinetry
Quality Kitchen Cabinets at an Affordable Price
Do you dream about a kitchen that meets your needs both aesthetically and functionally? Whether your current home is in need of an update or you're starting from scratch, Creekside Cabinets of New Bern is pleased to offer a variety of different options for kitchen storage cabinets.
With a knowledgeable team of craftsmen, designers, and installers, we're here to help bring your vision to life. There's nothing quite like preparing a meal in a kitchen that you absolutely love. Whether you have something specific in mind or you'd like to get help from our in-house interior designers, you can count on Creekside Cabinets of New Bern to provide you with amazing cabinets that stand the test of time.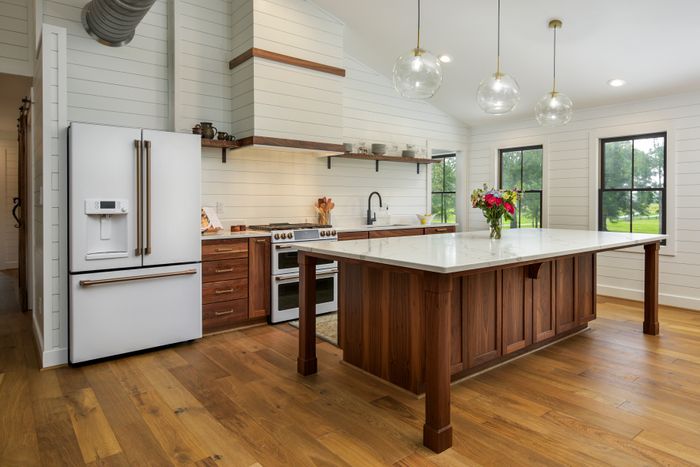 Custom Kitchen Cabinetry Done Differently
At Creekside Cabinets of New Bern, we bring nearly six decades of combined experience in cabinetry and installation to the table. We know how incredible it feels to truly enjoy the space that you live in and it's our goal to help you find the ideal combination of custom cabinetry and design that works for you.
Ready to get started? We can't wait to work with you! Feel free to contact us with any questions you may have or come in and visit us in our showroom.